A chance meeting with his Filipino member opened Brendon's eyes to what was possible.

If you had to quote me, I guess you could say, "I'm a social entrepreneur. I believe in connecting talented people with meaningful work. My goal is to connect smart STEM professionals in developing countries with tech-led businesses that are doing cool work."

—Brendon Boyce, CEO and Founder of Sharesource
Brendon founded Sharesource in 2013 with a vision to connect smart people with a wider audience. A chance meeting with a new member in the Philippines opened his eyes to the untapped potential and the role Sharesource could play in making a meaningful difference.
Inspired by this encounter, Brendon set a Big Hairy Audacious Goal (BHAG) to empower 2500 talented individuals from 10 developing countries and equalise their employment opportunities.
Today, Brendon is well on his way to achieving this ambitious goal. Through Sharesource, he has transformed countless lives, impacted communities, and created a measurable global impact.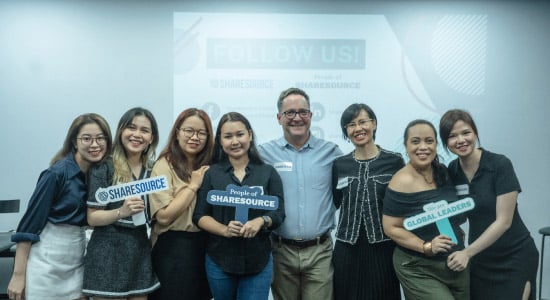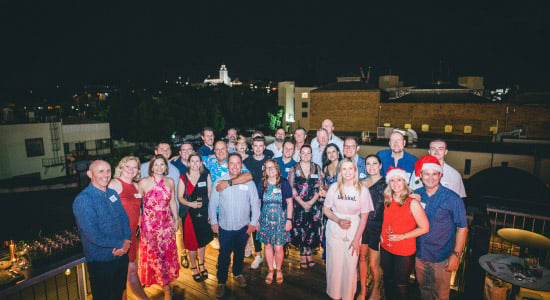 As Sharesource enters its tenth year in 2023, it's a fitting time to reflect on our accomplishments and set our sights on the future.
While Brendon's BHAG remains unchanged, the path to achieving it has evolved. Sharesource now boasts a significantly larger team, with each member playing a vital role in our continued success.
Brendon's unwavering vision for Sharesource revolves around our collective mission to provide meaningful and fulfilling work. We strive to offer challenging and autonomous opportunities that enable individuals, no matter where in the world they live, to flourish and realise their full potential.
We love hearing from those visionaries, entrepreneurs and even those who identify as crazy innovators about what they hope to achieve in the world. There are teams of smart people out there that can help unlock this for you. So let's chat and make it happen.